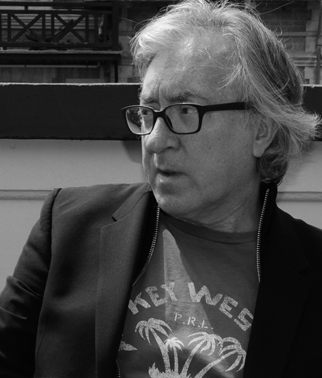 Michel Tréhet, photographe
Diplômé de l'école des Beaux Arts avec mention en Arts graphiques et Publicité en 1970. Artiste peintre,
photographe, directeur artistique, responsable de l'agence de communication à Paris, Verba Volant.
Expositions comme artiste peintre de 1982 à 1993, au havre, 3 expos où le MuMa achète deux oeuvres,
New York, Paris (4 expos), Hong Kong, Genève, l'île-sur-Sorgues chez Michel Biehn, Tokyo, Singapour, …
Sa première grande exposition de photos se fait à Deauville en 2010, "Flash sur l'autoroute A13" pour les
150 ans de Deauville, photos sur l'autoroute réalisées à partir d'un téléphone portable sur 1 million
de kilomètres, sur l'autoroute A13. Une sélection extraite de plus de 30 000 clichés fait durant ses trajets
quotidiens entre Trouville où il habite et Paris où il travaille.
Depuis 2011, il expose à la galerie d'art, RGallery, 108 rue des Bains à Trouville sur Mer www.rgallery.fr.
Novembre 2012, exposition au Festival de la photographie Planche(s) Contact de Deauville "Tréhet Deauville".
Octobre 2013, exposition au Festival de la photographie Planche(s) Contact de Deauville "Tréhet Insolite".
Octobre 2013, exposition "Relâche" pour la sauvegarde du Théâtre de Trouville à la mairie de Trouville.
Michel Tréhet, photographer
Graduated in 1970  cum laude in graphic arts and advertising from the Ecole des Beaux-Arts,
in Paris, France.Painter, photographer, creative director, art director and graphic designer. Exhibitions between 1982 and 1997:
Le Havre (3 times – the André Malraux Museum has purchased two of my works), l'Île-sur-Sorgues and Paris (4 times), as well as Hong Kong, Geneva,
New York, Tokyo, Kyoto, Singapore, etc. I mastered the art of digital photography at its beginning. It has the advantage
of being an « immediate » form of expression which, as with painting, allows for live creativity and endless experimenting.
My photographs are taken during random encounters and make up the raw material for my work. The research of form and color,
the work of composition, the emotion, all begin here.I do not steal moments of life from my surroundings, but rather,
I pick them out – perfectly timing encounters, putting them together, letting them ripen. This is the fruit of over forty years
of experience in the art world. The camera does not capture what it sees, it captures what I see.
I am presently Manager of an advertising agency in Paris and Art Director for several international luxury brands.